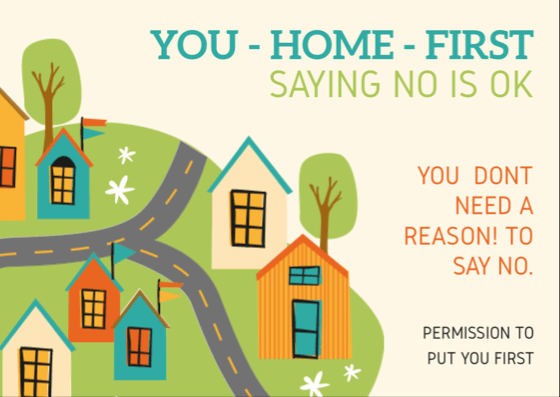 I go on Facebook LIVE once a week for members of Tidy Tutor Insiders and this video is one I made last week.
Insiders are those who have taken Tidy Tutor University and opted for personal support from me.
I edited the video and am sharing it with you.
One member asked me to expound on "Saying No."
If we want to become organized, we need to say NO when it conflicts with what we need to do and what we've planned.
Saying no is something that Organizationally Gifted people never have a problem with. They immediately say they need to check their planner to see if they can say yes to anything impending, or just out and out say NO if they realize a specific date is scheduled.
We don't have a problem saying no when we need to do things like go to work, or to an appointment, but if we are doing "nothing" if there is nothing planned… we feel like we should say yes to the request.
There is nothing further than the truth.
It isn't selfish to take time for yourself; it isn't wrong to turn down a request because we have things to do at home, like yard work, dejunking or relaxing!
In this day and age of 9-5, with dual incomes and the outside activities of children that seems to run the household… there is only one way to take care of home and that is to make it a priority.
Organizationally Gifted people don't have a problem with this at all, and in this video I help you see how you don't have to either, along with the motivation to say no with no sense of guilt or condemnation.
I'd love to hear what you think about the video. Please leave a comment and let me know!
Love,
Kathy
PS
If you would like my e-book free CLICK HERE